What is the point of homework?
This event has already taken place. A video recording of the panel discussion can be found on this page.
Homework is considered by most to be integral to students' education. Is it really, or is it just a false ideal that does not deliver learning. Have all those years nagging students to do their homework been in vain? Come join us to discuss whether we should call time on homework - or does it have a future in a research-informed educational landscape?
Get to Know our Panellists:
Anshuman Goculdas - IBDP Graduate, DSB International school
Anshuman graduated from DSB International School in the year 2020. He is pursuing his education at one of the world's best universities - the University of Delft Aeronautical Engineering.
Camille Gautier - Head of Secondary at DSB International School
Camille Gautier graduated from the University of Southampton and has been teaching for 13 years. She started her career in a small comprehensive school in rural England before moving to Moscow to teach French in an IB school. She has been living in India for the past nine years and is the Head of Secondary at DSB International School. She is an experienced IB educator and a team-leader examiner for French B. In her spare time, Camille is a passionate marathon runner and enjoys learning languages.
Richard Bartlett - Educational Leadership Coach and School Consultant
Richard works as a leadership coach and educational consultant focusing on improving positivity in school culture that helps drive improved learning outcomes. He also runs Professional Development workshops for teachers.
Prior to this, he was a teacher and then Principal/Director of leading international schools for over 20 years. He does not recall ever doing homework as a pupil at school (except English, which he loved).
His email is Richard@positiveschools.education.
Seetha Murty - Director Education Silver Oaks International Schools
The Gandhian mantra, You be the change you wish to see in the world, drives Seetha Murty to create, develop and sustain progressive and generative learning environments. As the Director of Education of Silver Oaks International Schools in Hyderabad, Bangalore and Visakhapatnam, she assumes responsibility for the learning years of 4500 students in her schools.
3 decades of teaching experience in different geographies of India makes her a lifelong learner. As an IB Educator and President of Association for Heads of IB World Schools in India, she blends national and international goals of education in all her endeavours within and outside India. Besides leading IB workshops across the Asia Pacific region, she is also invited to present at 4 IB Global Conferences.
She developed books in Science, Math, English for Grades 1 to 8 which are published and used in Silver oaks International Schools.
➤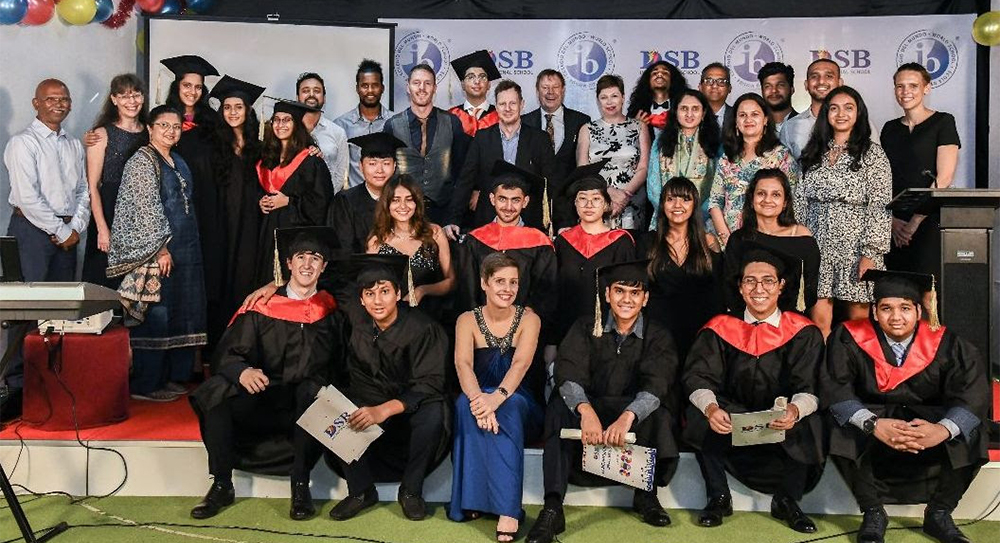 Introducing DSB Academic Scholarship Programme
Applications open for IGCSE and IB Scholarships 2023-24