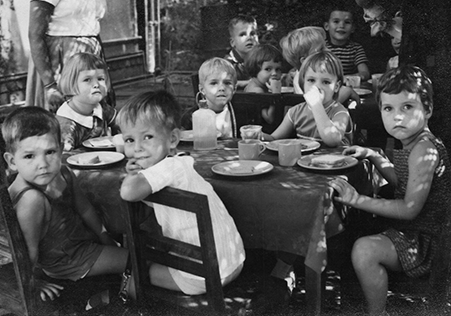 Although today we are fundamentally a British International School in Mumbai, sharing our Euro Campus with the French School, our history is quite unique - we are a German Trust and hence we are still widely and affectionately known across the city as the German School. In fact our official name is the Deutsche Schule Bombay. So where did we come from and how did we get to where we are now?
Post independence, India and Germany shared growing diplomatic relations. In the late 1950s and early 1960s, the establishment of prominent German companies in India attracted many German employees and their families to Mumbai. Deutsche Schulverein Bombay (DSB) was founded in 1961, by German parents keen to educate their children according to the high standards of education in Germany and who also wanted the ability to ease back into the German school system when their families returned home. This set the tone for the values of the school such as hard work, diligence, conscientiousness and the pursuit of excellence. This ethos has been incorporated into our curriculum and our school and is fundamental to how we function to this day. In the year 2000 the school opened the International Section, but the German roots remain. We offer Deutsch and some other subjects to all native speakers.. Learning of the German Language remains central to who we are to this day with all students from KG to grade 8 learning German and most students choosing to study it at IGCSE and IBDP. We often have students transferring on to university in Germany or Switzerland to do their further studies in German.The school maintains close links with the Indo German Chamber of Commerce, Max Muehler Bhavan and the German Consulate to support our students' learning.
From the beginning, DSB has always embraced children of different nationalities, religions and cultures. Today DSB International School has a diverse community of students from over 25 different nations from countries as far apart as Switzerland, Japan, Italy and Brazil, and a teaching cohort from more than 7 different countries. We are the oldest international school in Mumbai with some of the newest state-of-the-art facilities.