DSB International School IGCSE & IB Academic Scholarship Programme 2023- 24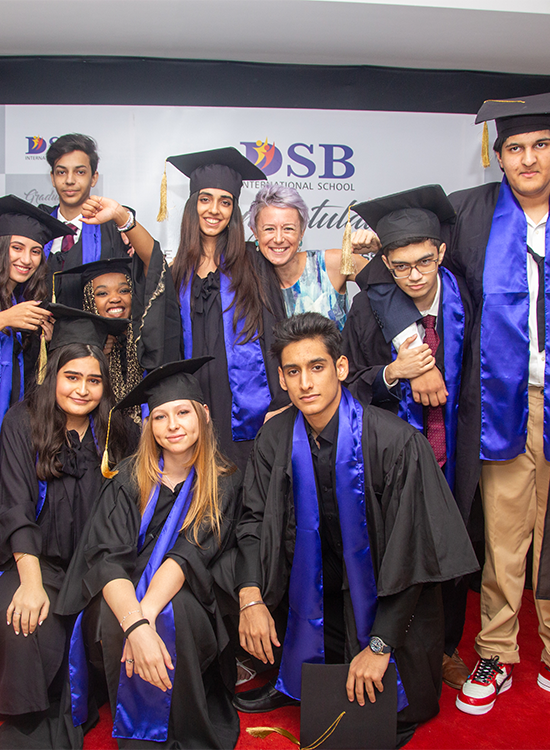 DSB welcomes applications for IGCSE and IB Scholarships from candidates with academic prowess who are currently in Grade 8 (IGCSE) or Grade 10 (IB).
Assessment for the DSB Academic Scholarship 2023-24 will take place on Saturday, 17th September 2022, from 10 to 11.30 am.
If you are interested in applying for a Scholarship for the academic year 2023-24, please fill in our Scholarship application form.
If you have any queries, please contact admissions@dsbindia.com who will help you with the process.
At DSB International School, we take pride in our holistic approach to education. All our students are stretched to their academic potential through a fully integrated programme.
We operate a policy of equal and open access, committed to educating young people regardless of nationality or background. We encourage applications from any young person who is capable of benefiting from a DSB International School education and who is committed to enhancing the life of the community.
The Scholarship examination, which takes place at DSB International School, Lower Parel, Mumbai, forms the foundation of the assessment process. Each candidate will take a test in English, Mathematics and Verbal Reasoning. Successful candidates will be interviewed by senior members of the DSB International School Staff. Candidates will be expected to show suitability for a DSB International School education and have the potential to make a major contribution to school life.
Academic Scholarships
Candidates will be expected to show evidence of their ability to embark upon a two-year course with the prospect of obtaining the highest grade level. Scholarships will cover up to 90% of the school fee and entrance fee.
Timeline
Application & fee deadline:
9th September 2022, Friday
Test date:
17th September 2022, Saturday,
(10:00 to 11.30am)
Interviews (short-listed candidates only):
4th - 14th October 2022
Scholarship announcement date:
7th November 2022, Monday
Final date for acceptance:
14th November 2022, Monday
General Selection Criteria

The application form must be completed in full

One letter of recommendation (Current School Principal/one mentor)

Past 2 years'
school reports

One recent passport-sized photograph

Application fee
Rs 5000/-
(non-refundable)