Primary Education "What should a good Primary education achieve?"
This event has already taken place. A video recording of the panel discussion can be found on this page.
Primary education is the first stage of formal education. What should a good Primary education achieve? Why is it important? What skills should a child develop? Join our panel of school heads, teachers, and experts from the industry to learn the answers to these questions - as well as to ask your own!
Get to Know our Panellists:
Helen Whitehead, Educational Consultant at Creative Practice Consultancy
Helen has been a principal of two primary schools in the U.K and continues to enjoy teaching children from early years to Year 6. She was living and working as an educational consultant in Florence, Italy for the last few years and has recently moved back to the southwest of England. Together with her husband, Phil, they are currently leading a teacher research programme with the International School of Florence.
Dr. Howard Gee, Principal of DSB International School
Howard Gee has spent his whole career being committed to developing the well-being of students through effective pastoral care in school. He is a strong advocate for student agency and for the teaching of a curriculum that ensures students' learning is meaningful and thus contributes to their sense of self-esteem and control - key elements that ensure well-being. He argues that good teaching sees the student as a whole person and that enjoyment of learning is a key element of good well-being that gives students a strong basis for success at school - and more importantly beyond.
Hussam Alim, Mathematics Learning Leader (Primary) at DSB International School
Hussam started part-time teaching while studying Business Administration at Cairo University to make extra pocket money. He says that it was when he found his calling in life. After graduation, Hussam acquired a University of Cambridge CELTA, a University of Nottingham PGCEi, and Qualified Teacher Status from the Department for Education in the United Kingdom. Over the past 8 years, he has taught professionally in primary schools in Egypt, China and India. Hussam has also taken extra teaching roles with older year groups. His mother and both his aunts were teachers at the school he attended as a student. Hussam is now an avid reader although he did not like reading very much when he was younger.
Phil Whitehead, Educational Consultant at Creative Practice Consultancy
Phil has had a long career in education at all levels and phases. He started as a teacher in early years in the UK and moved through 2 primary school headships to working as a schools' adviser and registered OfSTED inspector. Phil also worked at a top new UK university, eventually leading the School of Teacher Education and Professional Development. More recently he has worked at the International School of Florence as the Director of Learning & Research, running a successful research programme for staff. During the difficult COVID period, he was Acting Principal of the Upper School at ISF, completing a virtuous circle of educational experience! He has had a long-standing relationship with DSB stretching back over 10 years and continues to support and advise this wonderful school.
Shirin Petit, Head of Primary of DSB International School
Shirin Petit started her career as a teacher at an international school in Mumbai. She pursued her Master's in Education Leadership and Management from the University of London in 2009. She has been associated with DSB for over a decade and is currently the Head of Primary, where she handles child development issues with sensitivity and compassion. She believes that the smallest things sometimes take up the most room in our hearts. She leads teachers, school principals, and communities to better understand and support educational change.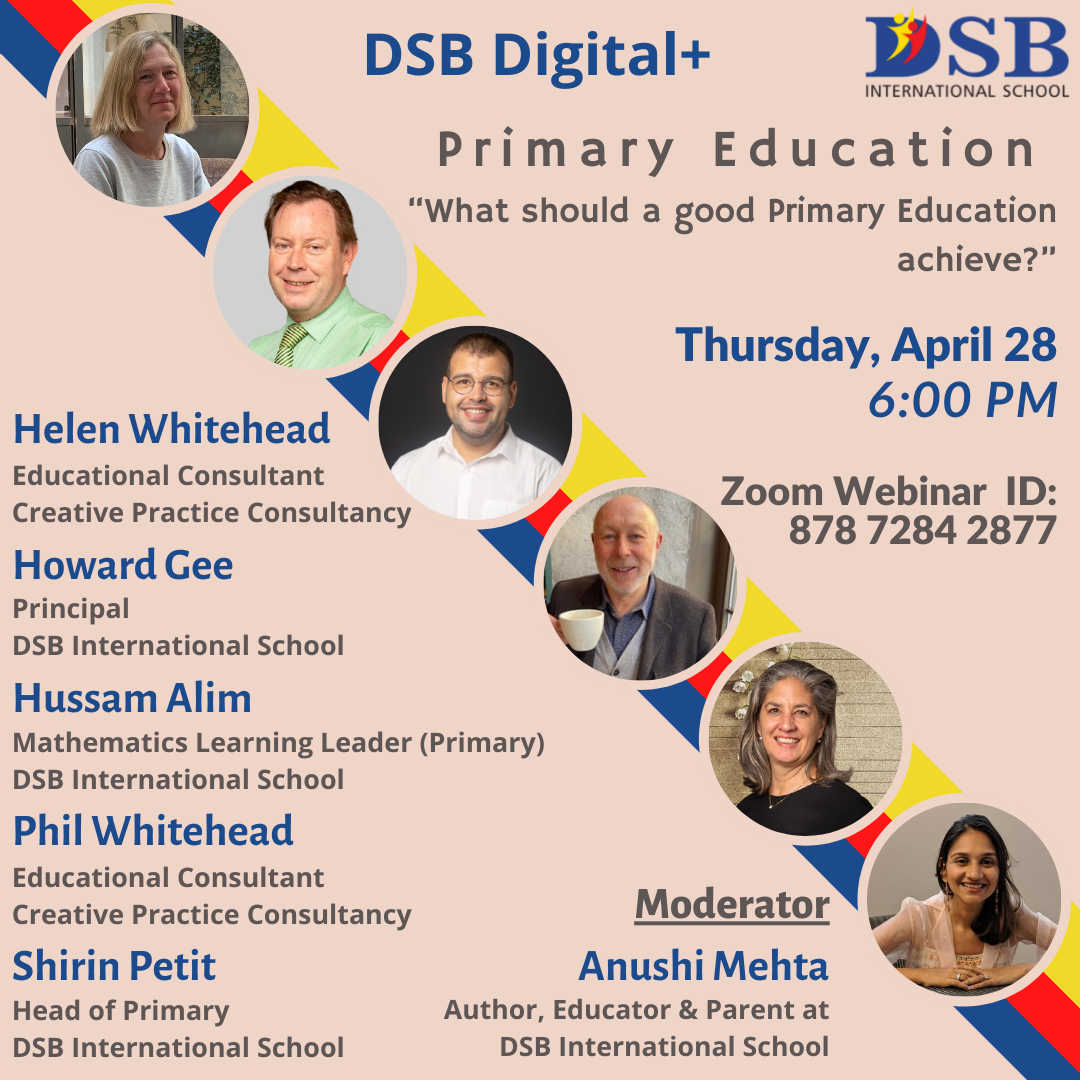 ➤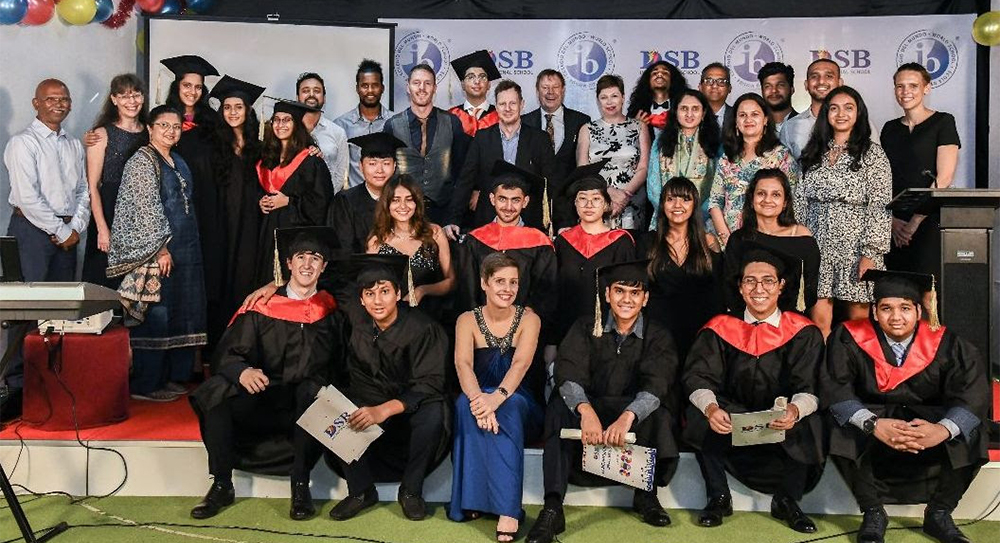 Introducing DSB Academic Scholarship Programme
Applications open for IGCSE and IB Scholarships 2023-24