Demystifying University Applications
This event has already taken place. A video recording of the panel discussion can be found on this page.
University applications are an immense cause of stress to parents and students alike. They do not need to be. We look at how to navigate through the huge amount of choice and information for a stress-free journey to university placements. We seek to dispel some myths and provide guidance that should make the process clearer and hopefully assure you that if you want to go to university - you will.
Get to know our Panellists:
Abrar Agboatwala - Former DSB Student
Abrar is an alum of DSB International, completing his IB programme in 2017. He undertook his undergraduate studies in Politics and International Relations from the School of Oriental and African Studies (SOAS), University of London. Abrar specialised in South Asian Affairs, and he believes his time at SOAS was instrumental in shaping him as a well-rounded individual. Upon completion, Abrar went on to pursue his postgraduate education at the Department of Management at The London School of Economics and Political Science (LSE), from which he most recently graduated in 2021. Abrar is now an Associate Consultant at The Capital Markets Company (CAPCO) in London. He assists clients and organisations to provide value and develop solutions to some of the most challenging business issues.
Birgit Bery - Counsellor
University counsellor at DSB International School with 2 years experience, in counselling grade 9 to 12 students to find the best-fit universities across the globe.
Her interest in education consulting developed when she helped her son with his university applications. As he didn't know where he wanted to study, they started researching universities in different countries together and came up with a list of his best-fit universities. He was thrilled when he received 12 out of 15 positive admission decisions. Her previous experience in the software industry equipped her with the necessary research and documentation skills to find the best solution for their family.
Starting early with university research and gathering as much information as possible about universities is important for students and families as it helps to decide on a location, course, curriculum and university.
Dr Howard Gee, Principal of DSB International School
Howard Gee has spent his whole career being committed to developing the well-being of students through effective pastoral care in school. He is a strong advocate for student agency and for the teaching of a curriculum that ensures students' learning is meaningful and thus contributes to their sense of self-esteem and control - key elements that ensure well-being. He argues that good teaching sees the student as a whole person and that enjoyment of learning is a key element of good well-being that gives students a strong basis for success at school - and more importantly beyond.
Namita Mehta - President & Partner, MS University of Oxford; A-Levels, Charterhouse Boarding School
Namita established and led the University Guidance Counselling Department at B.D. Somani International School, Mumbai. At The Red Pen, Namita assists students in planning their educational journey while also building a talented team and evaluating quality partners to expand our reach for students. She also specialises in training applicants for the Universities of Oxford and Cambridge interview process. Namita currently resides in Mumbai and has lived in Hong Kong, the UK and Germany.
She believes education creates impactful change and global citizens who appreciate different cultures. While she works with plenty of Ivy League and Oxbridge admits, her goal is to guide students to find their best-fit institution so that they are happy, thrive and achieve their long-term goals.
As a thought leader, Namita has spoken on several panels, including those organised by HSBC, Ashoka University, O.P. Jindal Global University, International Career & College Counselling (IC3) Network and more. She shares her expertise through a column in the Mid-Day and has been a featured writer for ET Panache, Hindustan Times, The Mint, Mumbai Mirror, HT Brunch, Indian Express, The Tribune, Businessworld and others.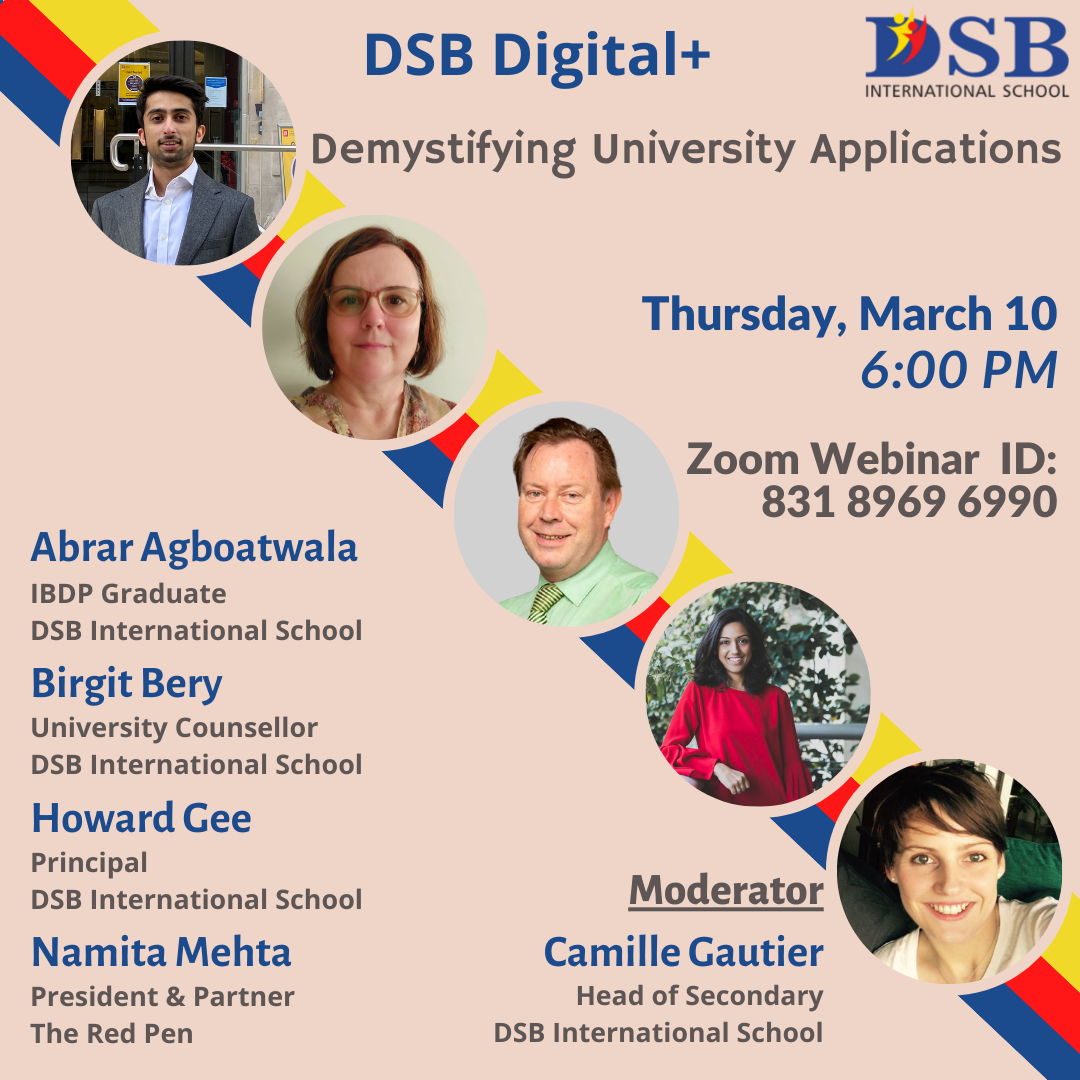 ➤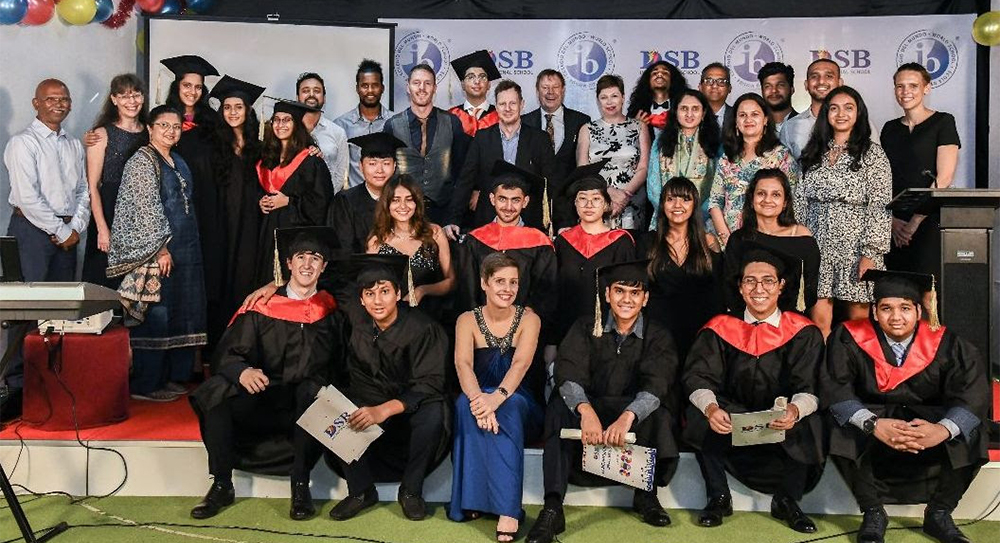 Introducing DSB Academic Scholarship Programme
Applications open for IGCSE and IB Scholarships 2023-24